With only three weeks to go I'm in a state of quiet disbelief. I'm going to Europe. What's more I'm not going on one of those tours which at one stage I contemplated- anxiety was a huge part of my depression and I was too fearful to travel completely alone, but now I'm on the mend (with help of medication) and completely unflappable Tim is coming with me I have been able to plan exactly what I want to do, well given budget and time constraints. Funny thing is some things just seem to fall into place, one thing will fall through but open up opportunities for 2 other things to happen. I have made a pretty detailed plan outline- because being there in November means many things are closed or on reduced hours so rather than waste time traveling somewhere only to find the museum or whatever closed I've done a bit of research to plan the best direction of travel to see as many of the things I want to do or see.( Having said that I will be flexible enough to change them if it suits once we are there. )
An overnight sleeper train to Barcelona, for 3 nights.
Then we will take the trains (there is not one direct route to Italy) to Florence stopping here and there to break up the trip across.
2 nights in Avignon, 1in Nice and 1 in Cinque Terre.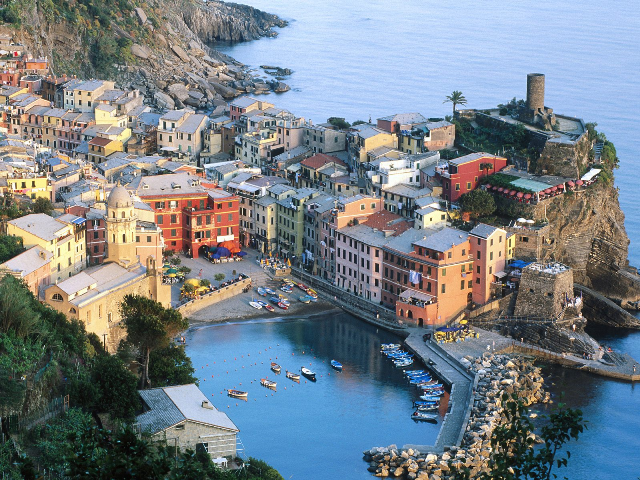 We will have 4 nights in Florence,
3 in Venice
and 3 in Rome.
Then another sleeper carriage across to Paris and then onto Caen -near Bayeux to see the tapestry (it was on my wish list of things to see) Caen is a ferry port town to cross the channel into Portsmouth UK where we will collect our
camper van
(Unfortunately not one of those very pretty Retro Kombi ones but it will do the job and the fellow who runs the company is ever so friendly.) and Bayeux is only a 15 minute train ride from Caen so although it may sound like a mad dash about I have a yen to see it and it would be a shame to come within a 15 min trip of it and not go there.
Then while we are in the UK we will stay in camp sites around the place, in national parks, on a farm or B&Bs but I have booked one
night in a castle
where Henry VIII stayed with Ann Boleyn- I have read a few books about the Tudors both fiction and non fiction and although I wont be surprised to see the castle a little 'staged' for effect it will still be the bones of the place with it's history and it will give me a sense of what their world was like.
Then because my stay in a Bronze age house in Cornwall was canceled- they were having some trouble with the weather tightness of the place and it needed repairs and wouldn't be ready in time for our stay I've booked 2 nights in the woods in a 1930's
Bowtop Gypsy caravan
at the Scottish boarders.
Then after that we have 4 nights in London before we fly home.
Yes it is a lot and yes we will be "moving" as many of my friends and colleagues have said but you know what it has taken me years to save, to wait until the kids are old enough to look after themselves and the house and dog...and both Tim and I have long service leave which means we have a bit more time and I don't know when I will get back again I decided to try and do as much as I could. Then I can always take time to come back for shorter trips to focus more on one area.